Comments and Commendations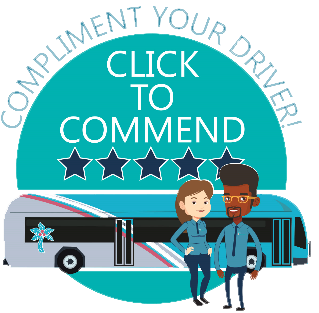 You can now submit your comments and commendations through our new online form! Ahora puede dejarnos saber que le dimos un buen servicio o presentar una queja a través de nuestra forma en línea! Kounye a, ou ka soumet kòmantè ak rekòmandasyon ou avec nouvo fòm entènèt nou an.
HURRICANE SPECIAL TRANSPORTATION ASSISTANCE PROGRAM
If Palm Beach County declares an Evacuation Order, Palm Tran's Special Transportation Assistance Program will provide transportation to the nearest general population shelter. You are eligible if you live in an evacuation zone or mobile/manufactured/sub-standard home, are physically handicapped, or have no other means of transportation.
You must pre-register through Palm Tran Connection at 561-649-9838.
To make public records requests for Palm Tran, please contact:
Erin Galloway
Records & Information Specialist
Address: 100 N Congress,
Delray Beach, FL 33445
Email : egalloway@pbcgov.org
Phone : (561) 841-4270
FAX : (561) 242-7226
Customer Service: : (561) 841-4BUS (4287)
FAX : (561) 242-7226