The Palm Tran Service Board (PTSB) is an advisory board to Palm Tran and the Board of County Commissioners regarding Palm Tran's fixed route and paratransit programs and services.
The mission of the PTSB is to make Palm Tran bus service more efficient and to serve as the ongoing mechanism for the participation of citizens in the continued development, implementation and assessment of all Palm Tran services.
The PTSB meets on the fourth Thursday of each month to review and discuss existing and proposed Palm Tran service. These meetings are designed to provide the public and interested parties with the opportunity to be heard in regard to existing or proposed services. Comments may also be submitted in writing in advance of these meetings.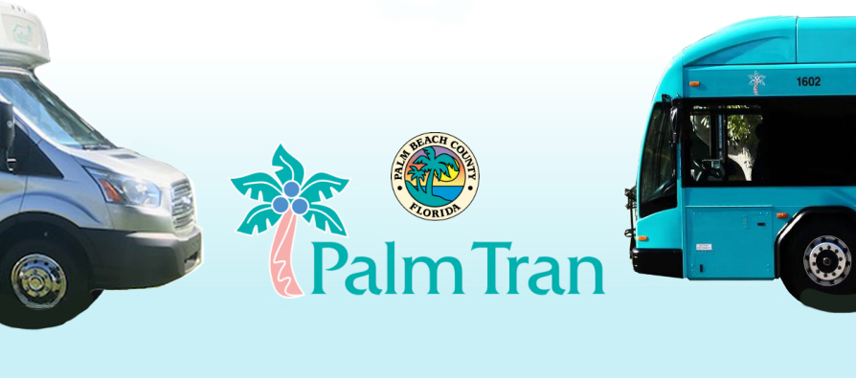 PTSB REGULAR BOARD MEETINGS
Meeting Time is 1:30 pm – 3:30 pm Palm Tran Delray HQ at 100 N. Congress Ave, Delray Beach, FL 33445 (except where noted)
January – Meeting Cancelled

February – No Meeting

March 23, 2023

April – No Meeting

May 25, 2023

June 29, 2023

July- Meeting Canceled
August 31, 2023

September 21, 2023

October

26, 2023

November – No Meeting

 December 14, 2023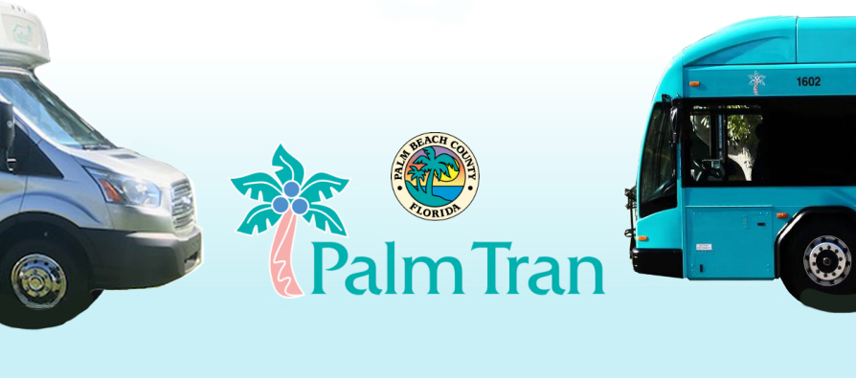 PTSB-PARATRANSIT SUBCOMMITTEE
Meeting Time is 9:30 am – 10:30 am Palm Tran Connection Rm 2N-123 50 S Military Trail WPB, FL 33415 (except where noted)
January – No Meeting

February 9, 2023

March – No Meeting

April – No Meeting

May 11, 2023

June – No Meeting

July 13- Meeting Canceled
August

– No Meeting

September 14- Meeting Canceled

October 12, 2023

November – No Meeting

 December

– No Meeting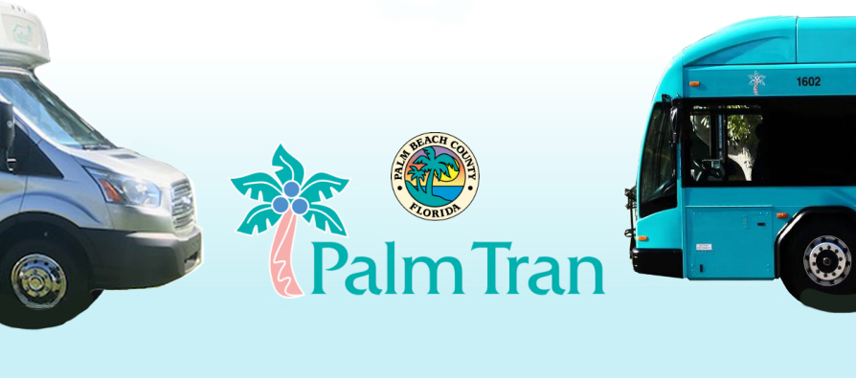 PTSB-PLANNING SUBCOMMITTEE
Meeting Time is 1:30 pm – 2:30 pm Palm Tran Connection Room 2N-123 50 So. Military Trail WPB, FL 33415 (except where noted)
January – No Meeting

February 9, 2023

March 13, 2023 (Delray Beach)

April

 – No Meeting

May – No Meeting

June- No Meeting

July – No Meeting

August – No Meeting

September – No Meeting

October 12, 2023

November – No Meeting
December – No Meeting
About the Palm Tran Service Board (PTSB)
 Formed by BCC Resolution No. R-2015-0893
Acts as an advisory board to the Board of County Commissioners
Has approving authority of the route changes greater than 25 percent
Comprised of 13 members of the community
Members are appointed by the county commissioners
May serve three terms of three years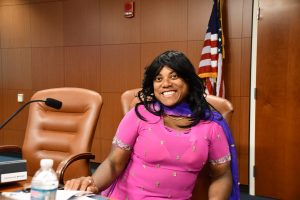 Carmencita Mitchell, Chair
Seat 9 – Regular Fixed-Route Bus Rider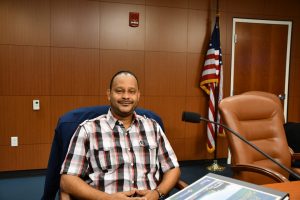 Joey Acevedo, Vice Chair
Seat 10 – Fixed-Route Bus Operator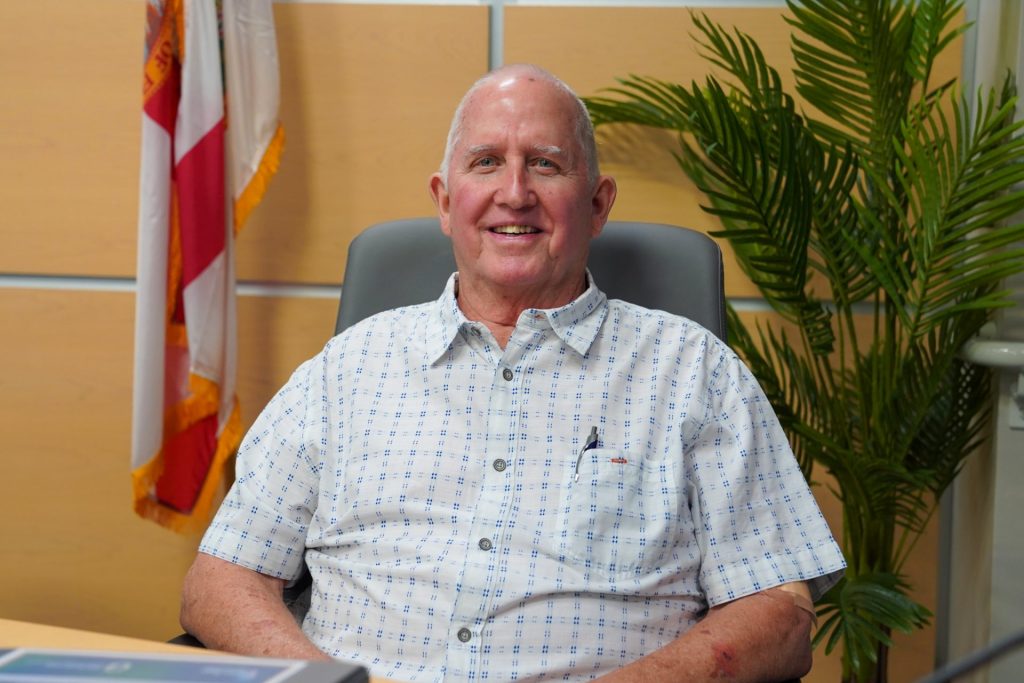 Terry Brown
Seat 1 – Representative with Transportation Experience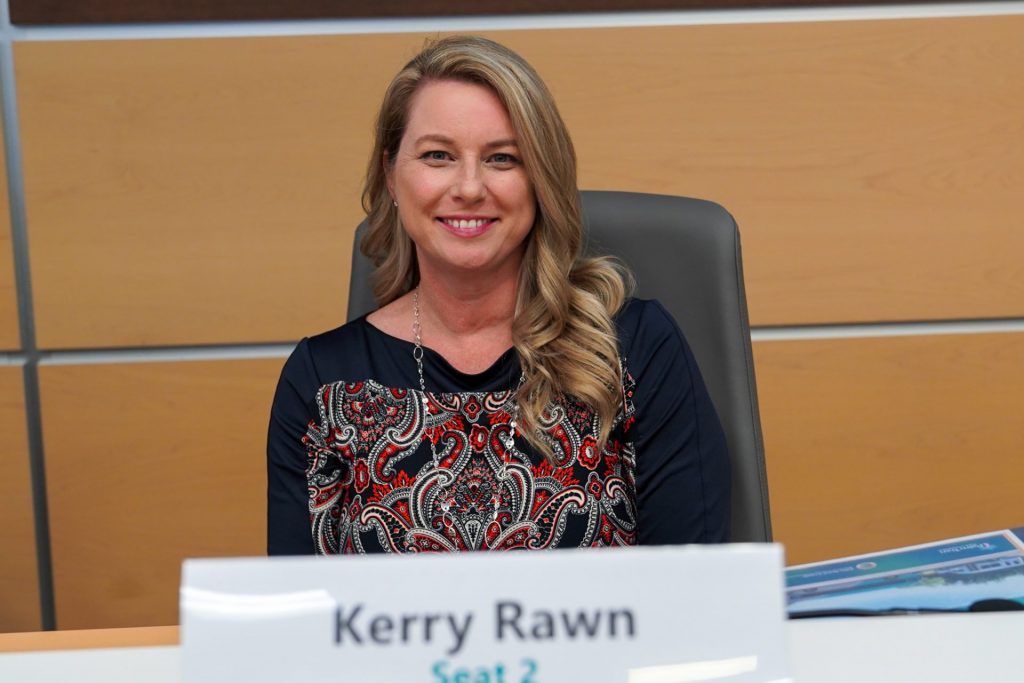 Kerry Rawn
Seat 2 – Disability Advocate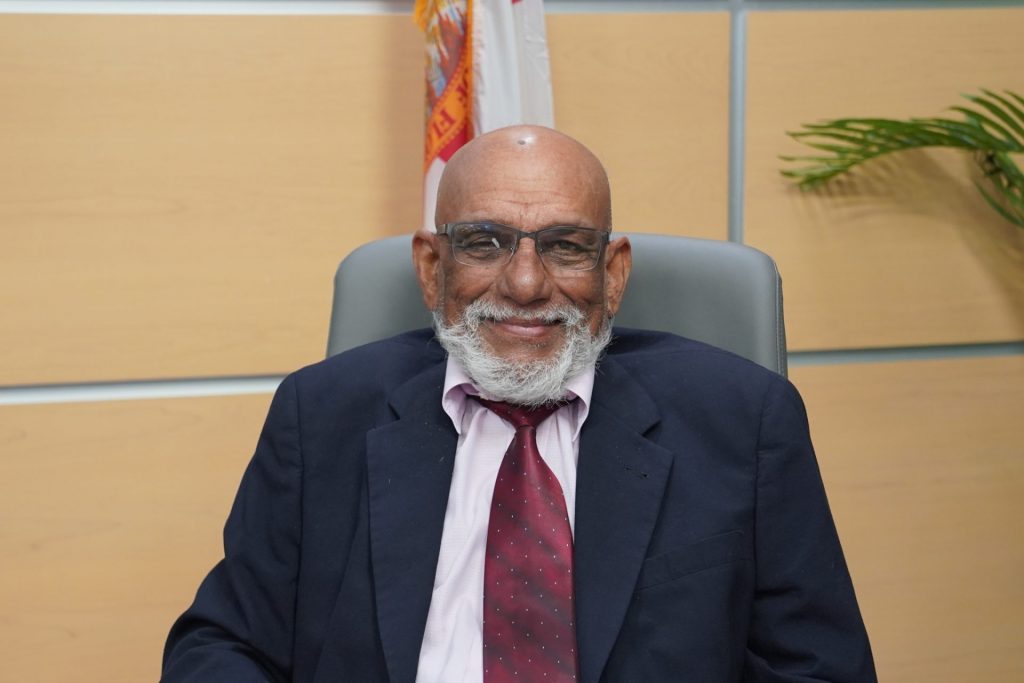 Selva Selvendran
Seat 3 – Environmental Advocate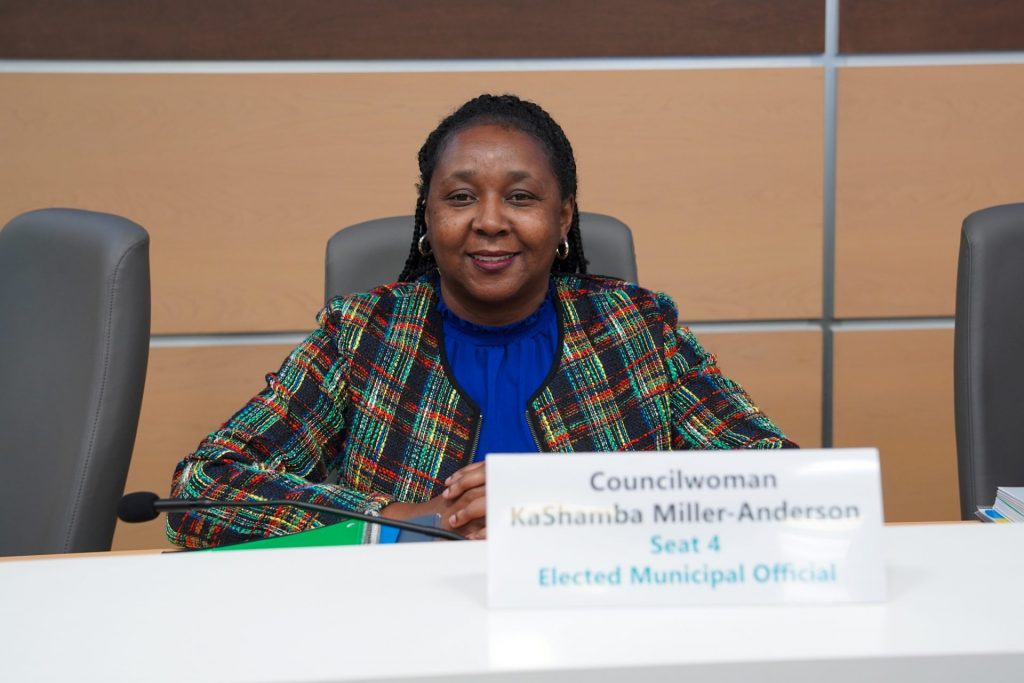 KaShamba Miller-Anderson
Seat 4 – Elected Municipal Official of a Municipality within PBC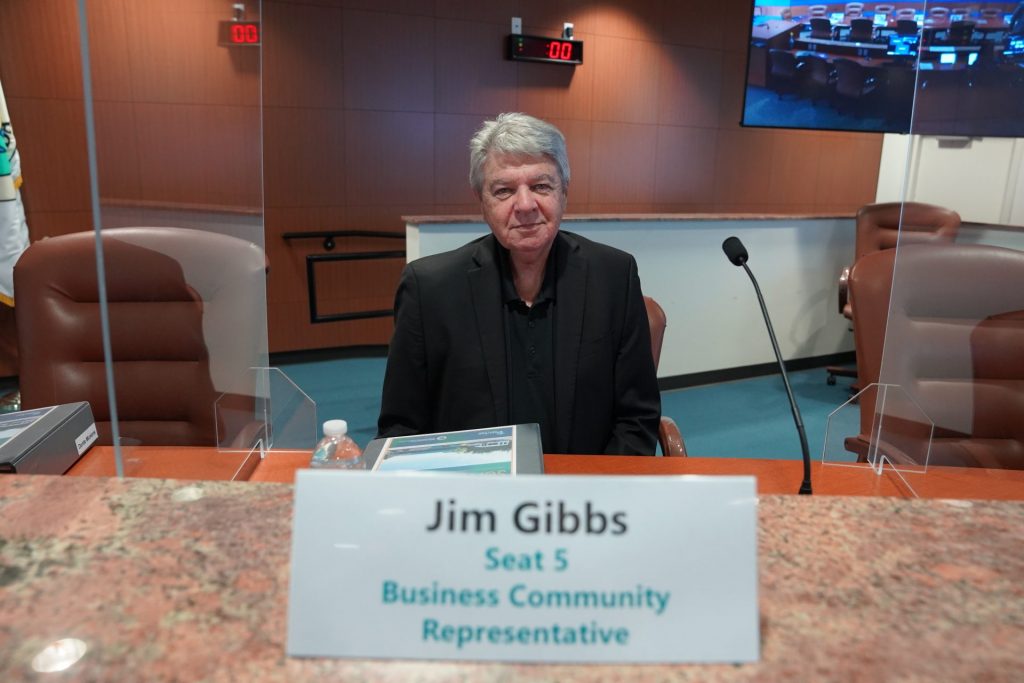 Jim Gibbs
Seat 5 – Business Community Representative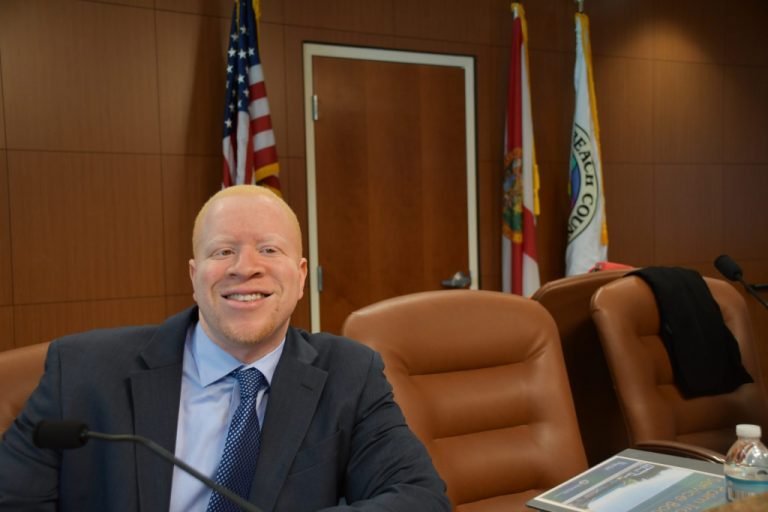 Donte Mickens
Seat 6 – Representative with Multicultural Experience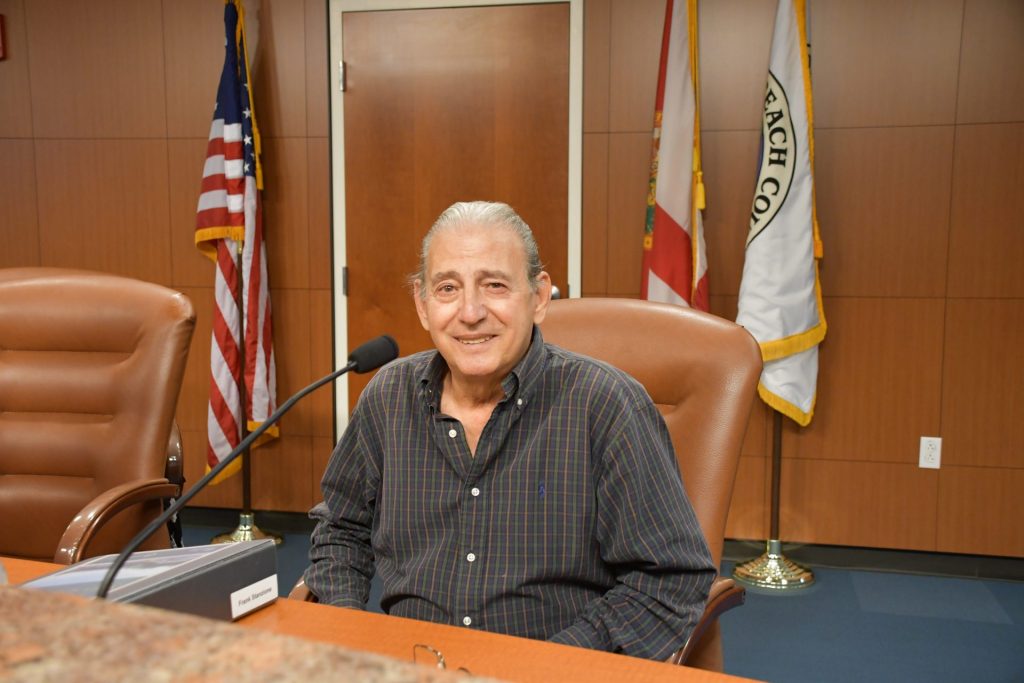 Frank Stanzione
Seat 7 – Senior Citizen Representative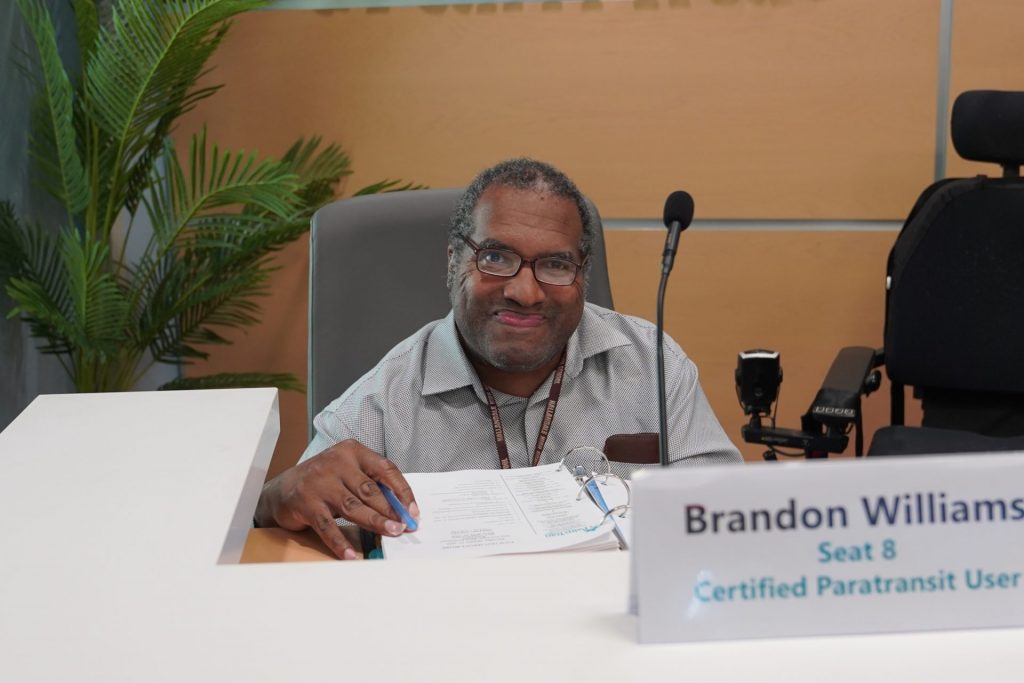 Brandon Williams
Seat 8 – Certified Paratransit User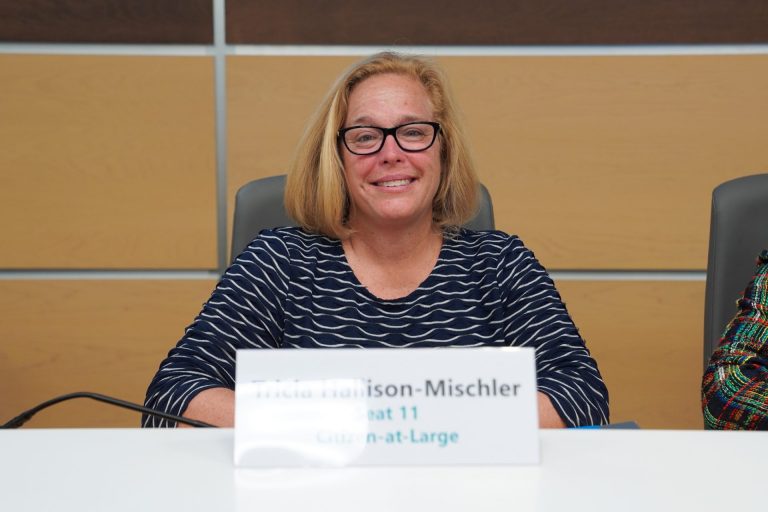 Tricia Mischler
Seat 11 – Citizen-at-Large
Dennis Martin
Seat 12 – Representative with Extensive Paratransit Experience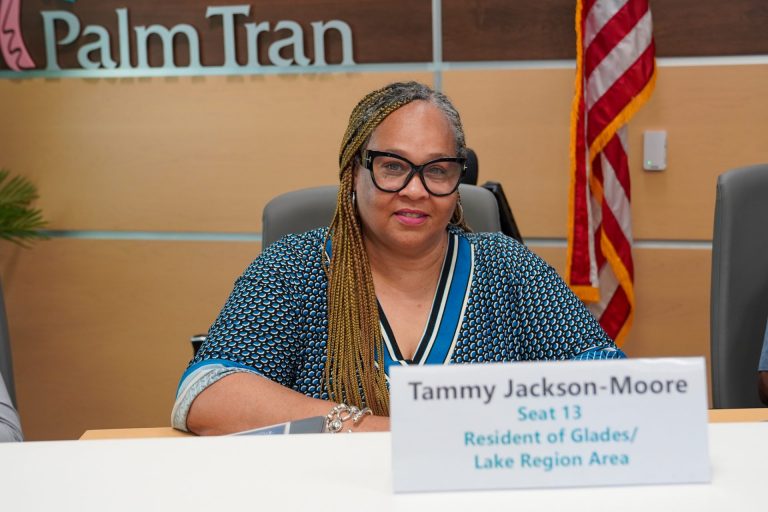 Tammy Jackson-Moore
Seat 13 – Resident of the Glades / Lake Region Area
For more information on the Palm Tran Service Board, contact DeBorah Posey-Blocker:
Dposeyblocker@pbcgov.org
(561) 841-4245
Current PTSB Meeting Location: Palm Tran Administrative Office
100 North Congress Ave. Delray Beach, FL 33445