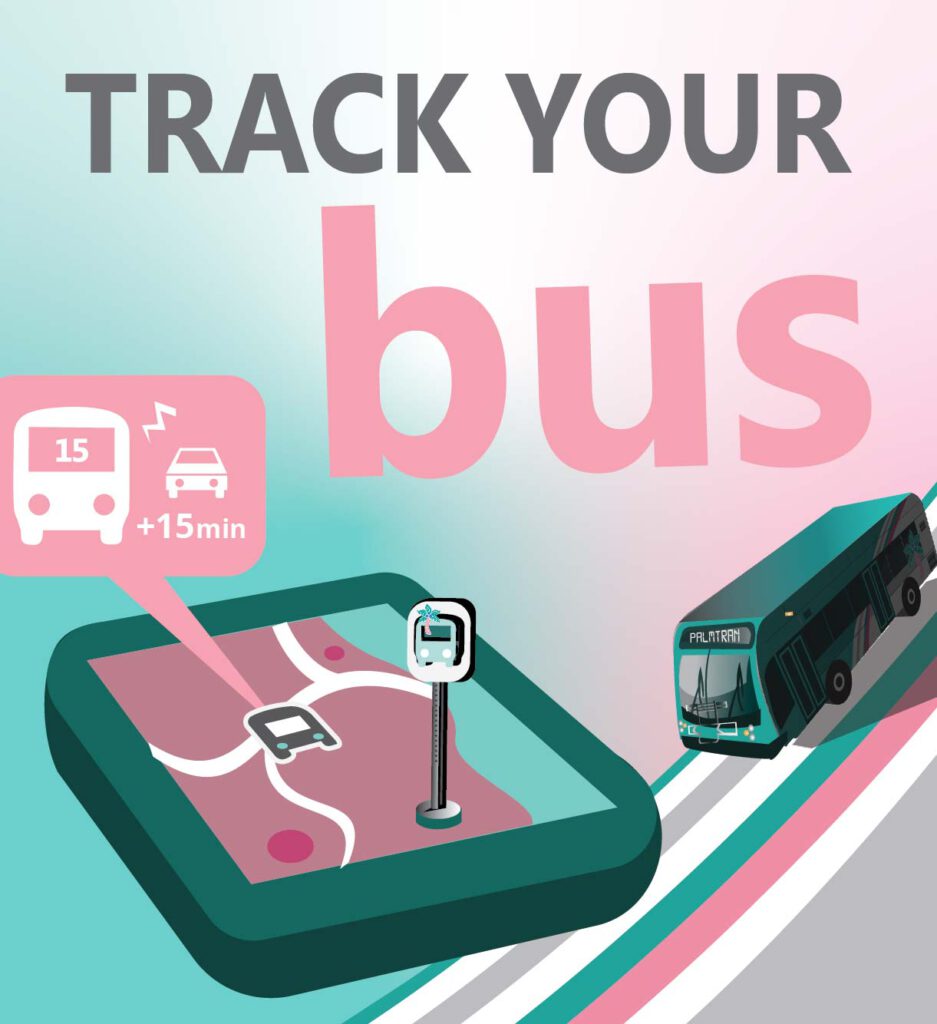 Review the Real -Time bus schedule in the Palm Tran Trip Planner or call customer service (561) 841-4287 or 
Visit Here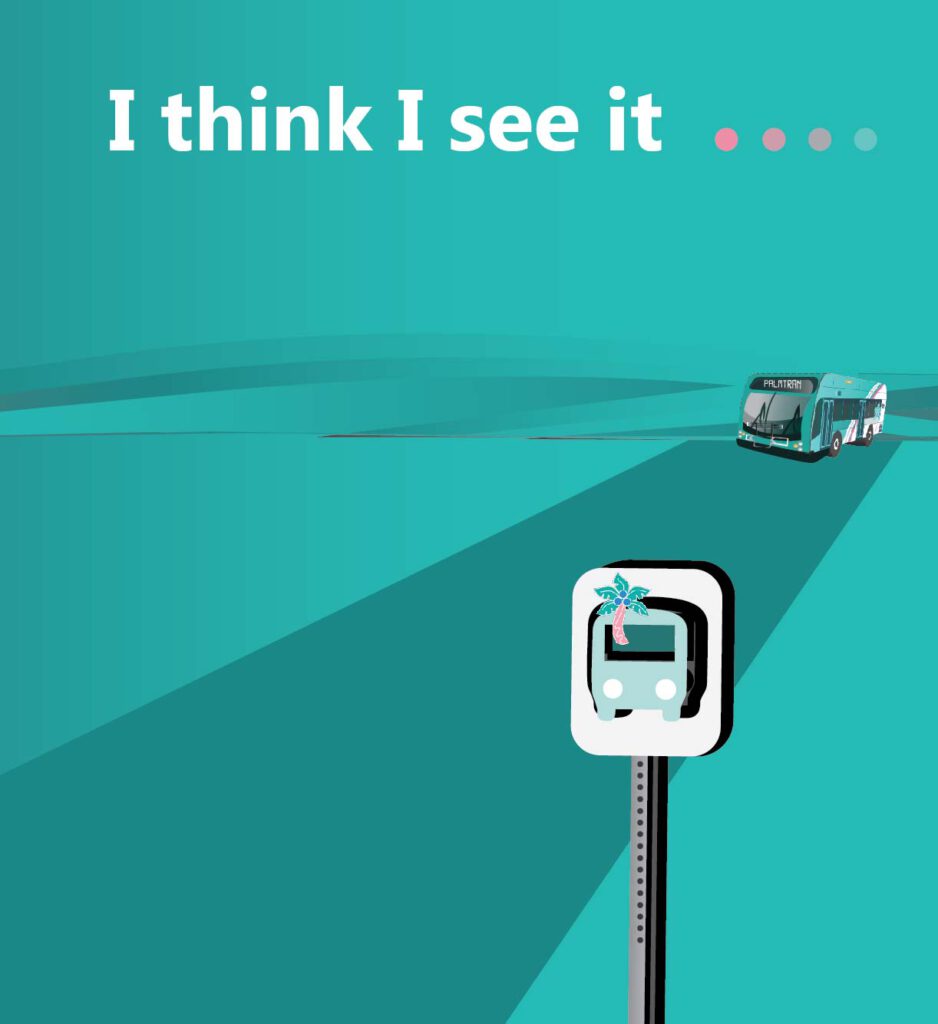 Many stops have shelters or seats. Check the route number and travel direction when the bus approaches. Signal the operator when you want the bus to stop.
Text the bus stop number to 561561. Receive a text with the actual time the bus will depart from that stop.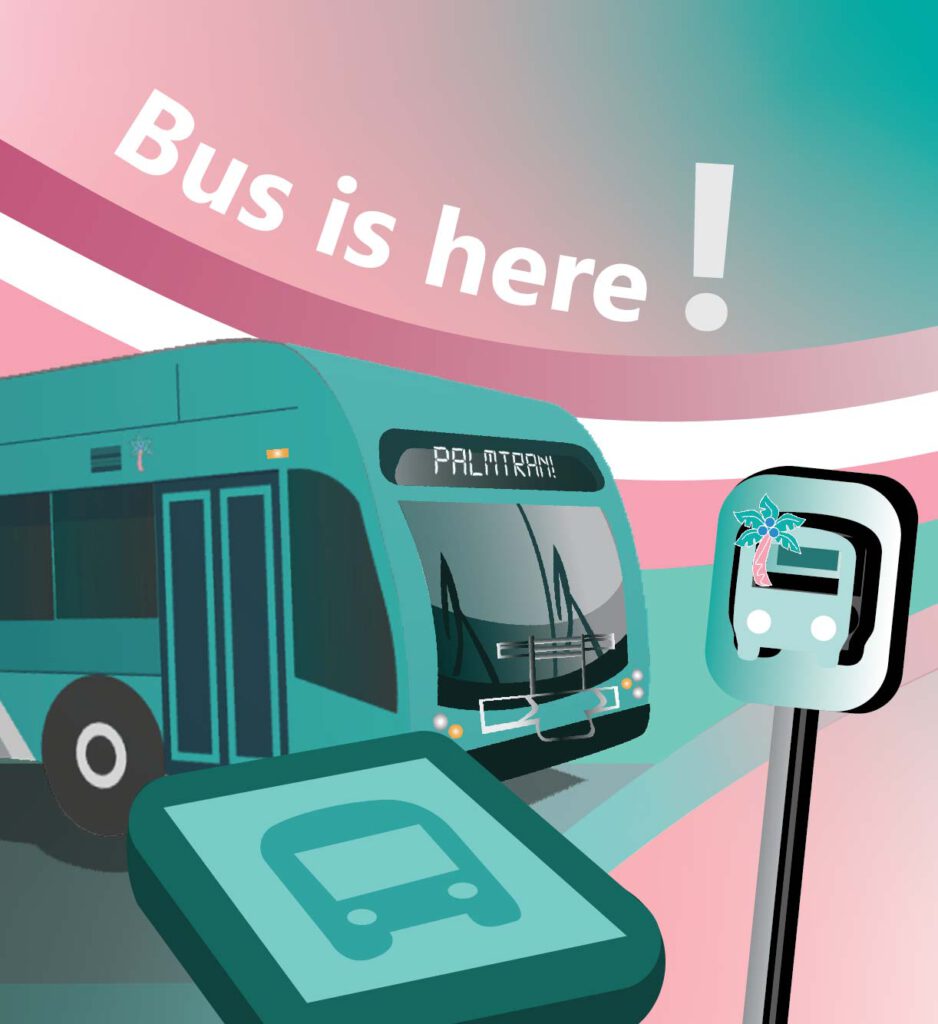 Buses are equipped with voice announcements and audio & visual surveillance equipment.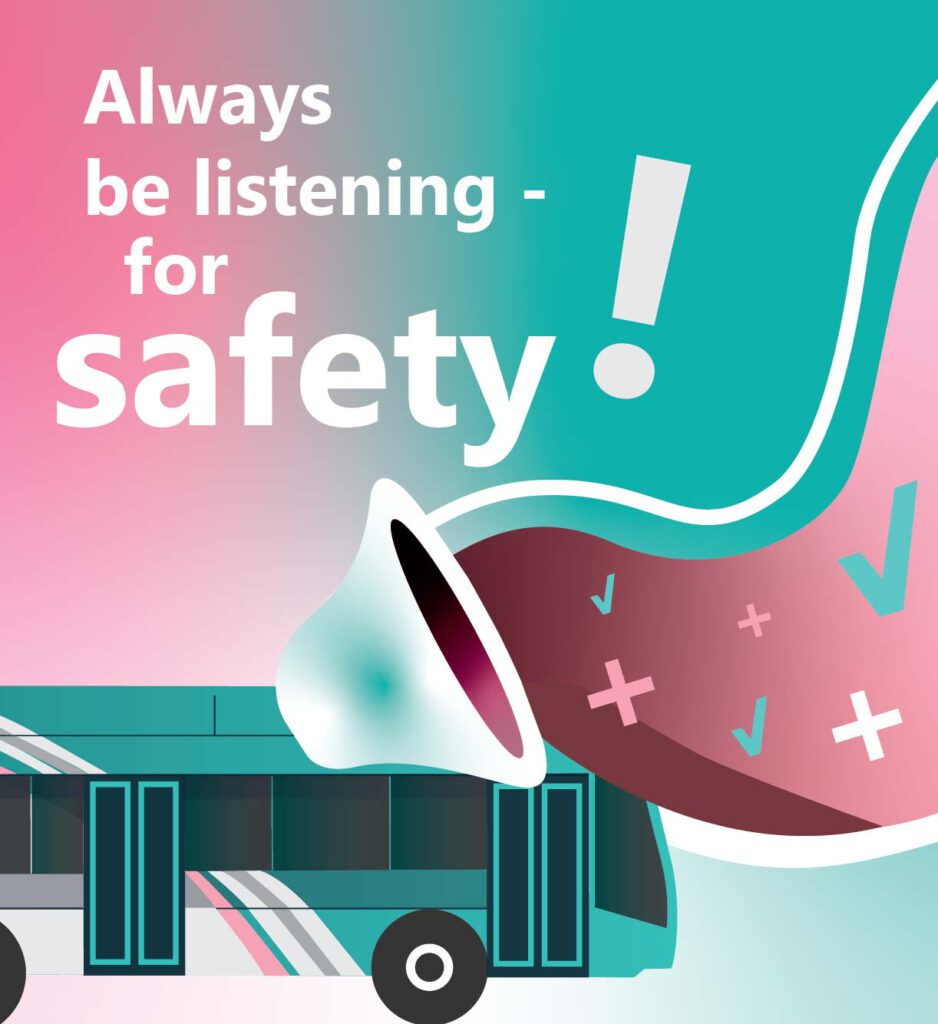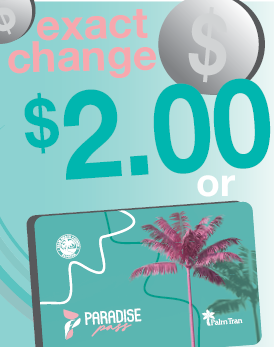 Use exact change, there is no cash refund.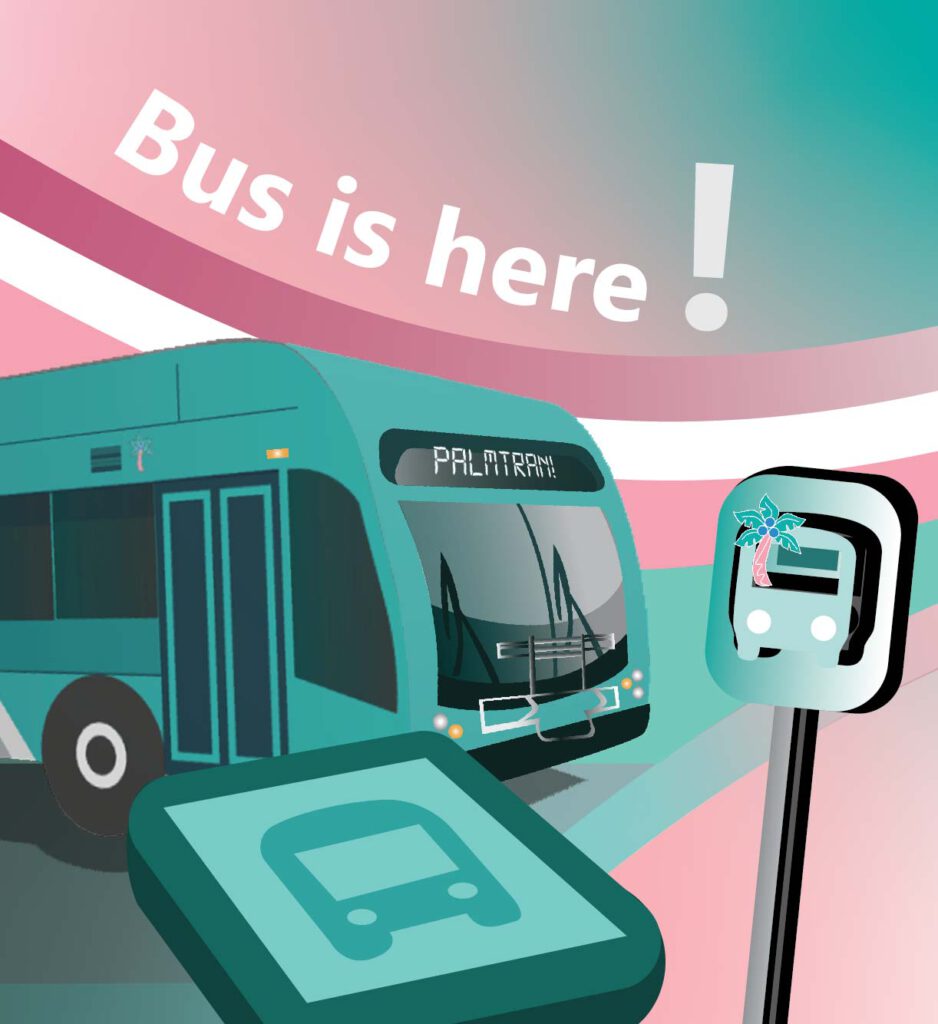 All Palm Tran buses kneel for easy access. If you are unable to step onto the bus, ask the operator to lower the ramp.
Don't forget your headphones
You may play your personal media devices, but only with headphones and at a low volume.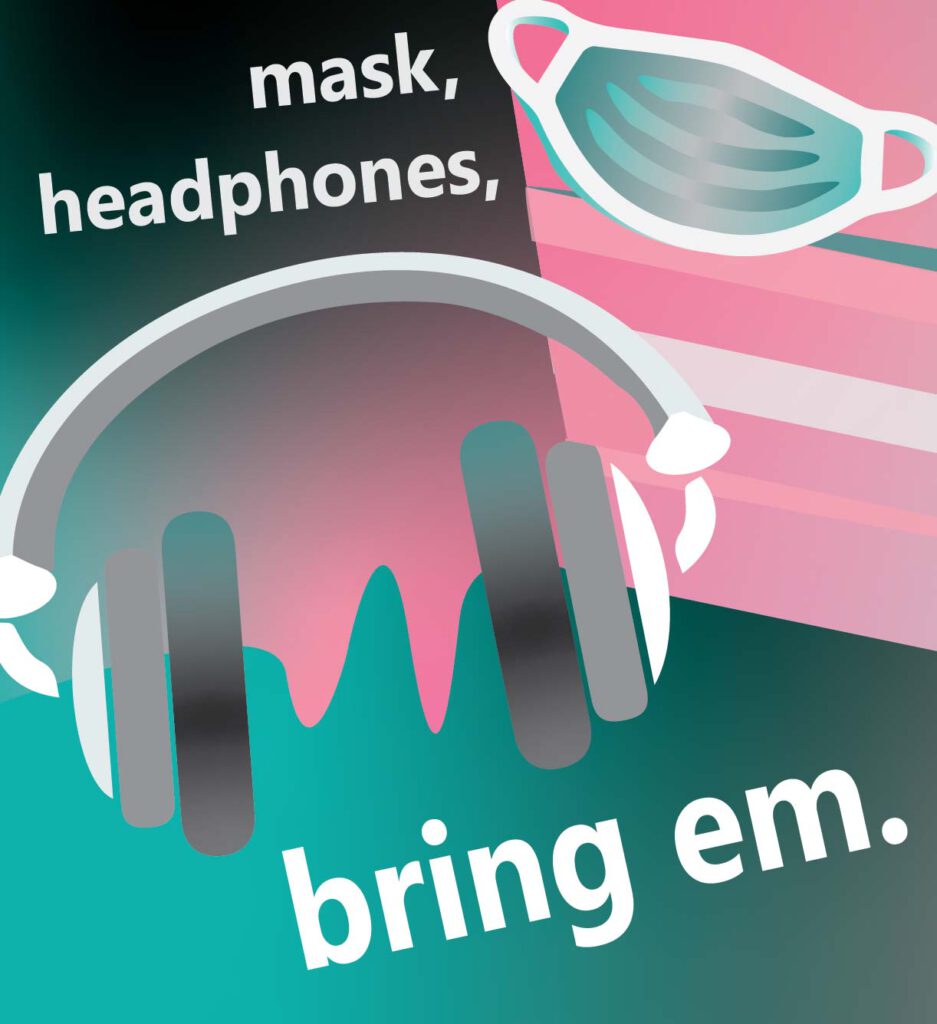 Signal your stop request at least one block in advance by pulling the cord or pressing the button.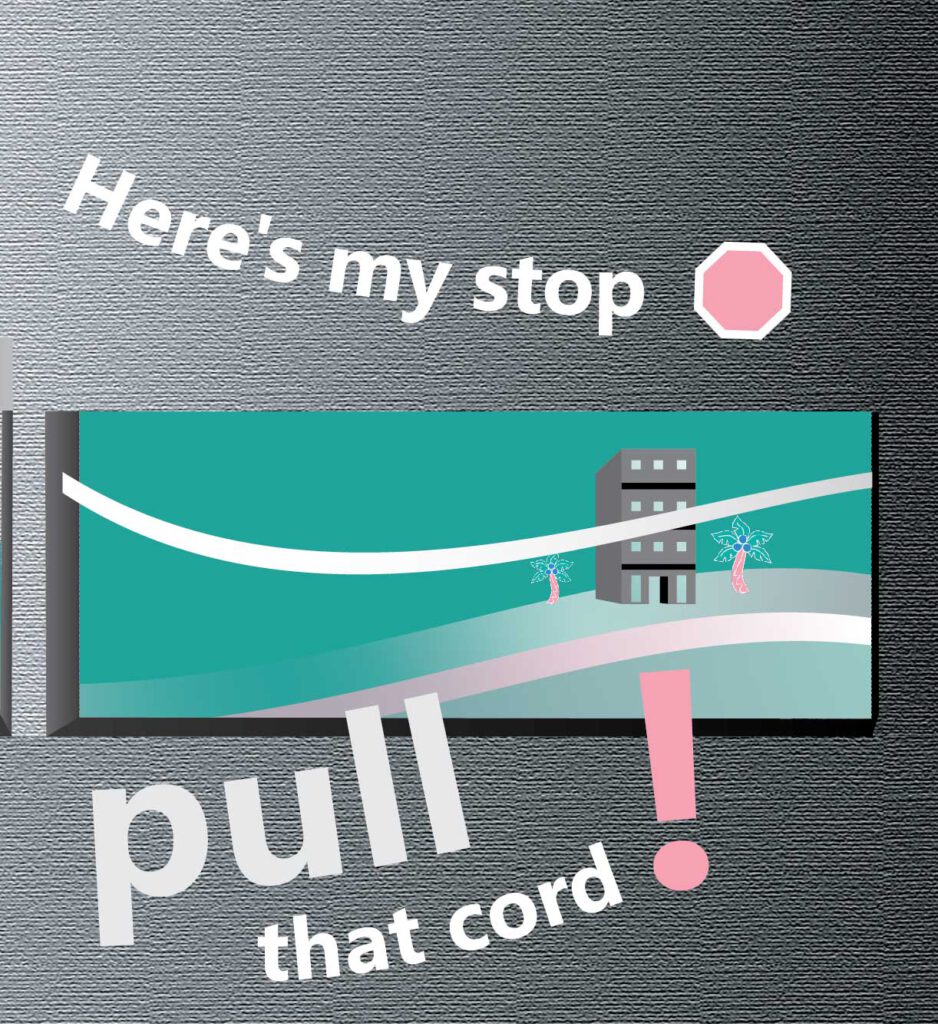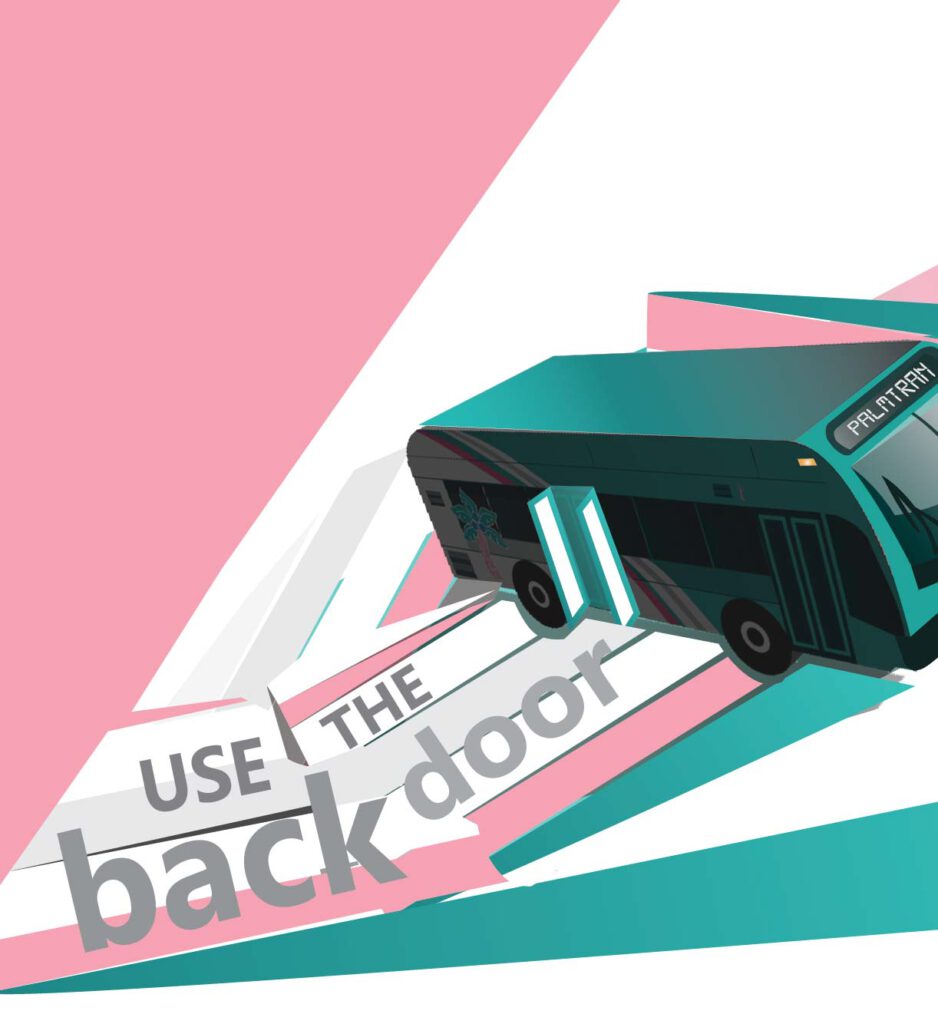 Unless you are in a mobility device, please exit the bus through the back doors. Don't forget your belongings or your bike. Be sure to notify the operator if you need to retrieve your bicycle.