Palm Tran buses serve many vaccination locations.
Click here
to view an interactive vaccination locator map.

"TSA requires proper wearing of face masks, per federal law. Face masks are to worn at all times. Failure to comply will result in denial of boarding or removal, and may result in penalties."
Following CDC guidelines, Palm Tran will not transport persons who are COVID-19 positive on its fixed-route, Connection and Go Glades Services.
Siguiendo las pautas del CDC, Palm Tran no transportara en buses de ruta fija, Palm Tran Connection o Go Glades personas que sean positivas para COVID 19.
Swiv direktiv CDC yo, Palm Tran pa transpòte moun ki COVID-19 pozitif sou wout fiks li yo, Sèvis Koneksyon ak Go Glade yo. 
Our commitment to your safety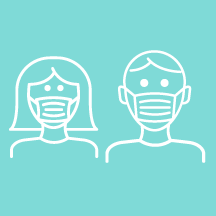 Effective May 11, 2020,
All riders are required to have a facial covering or mask covering their nose and mouth while utilizing Palm Tran.
A partir del 11 de Mayo del 2020,
Es requerido que todos los pasajeros usen una cobertura facial o mascara que cubra su nariz y boca mientras utilizan Palm Tran.
Efektif 11 Me, 2020,
Tout pasaje oblije gen yon pwoteksyon pou figi oswa kachné kouvri nen yo ak bouch pandan yap itilizé Palm Tran.
Cleaning and Disinfecting
Every bus in the system is being cleaned and disinfected at the beginning and end of every line.
Call Center – (561) 841-4BUS (4287)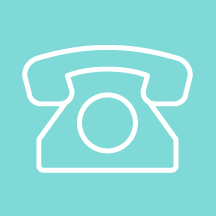 The Palm Tran call center is operating from 6:00 a.m. to 6:00 p.m. Monday through Friday and 8:00 a.m. to 5:00 p.m. on Saturday. Many trip planning functions may be done through our Palm Tran app and on palmtran.org.
Maximum Occupancy Per Bus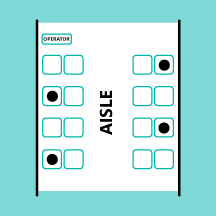 Please look to the head sign which may indicate the bus is full.
In this case, you'll need to wait for the next bus on the route.
Please call customer service at (561) 841-4BUS (4287) for the next scheduled bus arrival time.

Dial-A-Ride Service Only
Due to COVID-19, Go Glades Routes 1, 2, 3 and 4 will no longer be served.
For your convenience, Go Glades will begin operating exclusively as a dial-a-ride service beginning Monday, April 13, 2020.
The service hours will remain:
Monday through Friday: 

5 am – 9 pm

Saturday: 

7 am – 9 pm

Sunday: 

8 am – 8 pm
To book a trip, passengers should call: (561) 649-9838 and dial option 0